NFC Hierarchy/Obituary: Week 10
Week 9 of the NFL is almost in the books. There's still an AFC matchup (Patri*ts-Jets) to be played on Monday Night Football, but since we only cover the NFC here, let's go ahead and get a little jumpstart on the hierarchy this week. We have two new obituaries.
Obituaries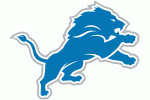 Lions
Visit TheLines.com, PhillyVoice's official 2020/2021 betting odds partner, for the latest upcoming NFL game lines and odds.
There have already been two head coaching firings this season. The Texans' Bill O'Brien got axed after Week 4, and the Falcons' Dan Quinn lost his job the following week. So who's next?
Adam Gase (Jets) and Doug Marrone (Jaguars) are meritorious candidates, but their teams' owners are probably best served to allow them to keep their jobs through the rest of the season in an effort to continue to lose and get as high a draft pick as possible to be in position to take a quarterback.
There should be no such patience with Matt Patricia, who not only has an awful record (12-27-1, and 2-13 vs. NFC North teams), but also seems to be delusional about the the type of clout he carries.
Lions head coach Matt Patricia was asked if there's something in his coaching "that isn't happening enough in the fourth quarter."

"Yeah, I don't think so," Patricia said. "I think I got probably one of the biggest plays in the fourth quarter in the history of the NFL." pic.twitter.com/chcqBLXF6U

— Brad Galli (@BradGalli) September 13, 2020
The "Uh, I think I know a little something about football" attitude reminds me of this:
On Sunday, the Lions allowed 487 yards to the Vikings, including 275 on the ground. Over the course of the Patricia era, his defenses in particular have not only been bad, but have trended in the wrong direction.
| | | | |
| --- | --- | --- | --- |
| Lions defense | Points rank | Yards rank | Takeaway rank |
| 2018 | 16 | 10 | 31 |
| 2019 | 26 | 31 | 24 |
| 2020 | 28 | 24 | 26 |
Back in May, I watched all of Darius Slay's snaps during the 2019 season, and it was obvious on every single play whether the Lions were in man or zone coverage, depending on whether Slay was still trailing the opposing team's best receiver, or not. Packers receiver Davante Adams was even telling Slay before plays whether it was man or zone. Patricia didn't bother trying to disguise coverage even a little bit.
Patricia should have been fired during the 2020 offseason, and even now, I don't know what exactly they're waiting for.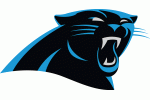 Panthers
One such coach who is in no danger of getting canned despite his team being done nine games into their season is Matt Rhule, who has gotten his team to play hard, and has been competitive in every game.
Heading into this season, we had the Panthers dead last in our hierarchy, on the premise that their inexperienced secondary was going to get torn apart by a trio of wily vets in the NFC South in Drew Brees, Tom Brady, and Matt Ryan.
But they've actually been a fun team to watch with some pieces to build around. I don't know if Teddy Bridgewater is the answer (maybe he is?), but they have a really intriguing WR trio in DJ Moore, Robby Anderson, and Curtis Samuel, to go along with a do-everything back in Christian McCaffrey and a young defense that is only going to get better.
The Panthers went toe-to-toe with the Chiefs in Kansas City on Sunday, however, the reality is that they have lost four straight games and have no reasonable chance of competing for a playoff spot. Maybe if they were in the NFC East (which geographically actually makes sense).
Graveyard

Hierarchy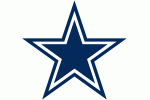 12) Cowboys (2-7): We already have a pair of obituaries this week, so once again, we'll hold off burying the Cowboys for now, especially considering (a) their defense actually looked competent against the Steelers on Sunday, and (b) the Eagles aren't exactly running away with the division.
I will make one quick observation, though. Ezekiel Elliott looks cooked, and his downward trajectory since his rookie season is clear.
| | | | |
| --- | --- | --- | --- |
| Ezekiel Elliott | Yards per carry | Runs of 20+ yards | Yards per catch |
| 2016 | 5.1 | 14 | 11.3 |
| 2017 | 4.1 | 5 | 10.3 |
| 2018 | 4.7 | 11 | 7.4 |
| 2019 | 4.5 | 4 | 7.8 |
| 2020 | 3.8 | 1 | 6.6 |
If you want to blame Elliott's lack of effectiveness on the Cowboys' banged-up offensive line and their QB situation, well OK, but that doesn't explain why his backup, Tony Pollard, has been a more effective runner both on the eye test and in the stat sheet.
Last week: 14 📈

11) Football Team (2-6): The Football team lost Kyle Allen to an ugly leg injury (I opted not to watch it), and they went back to Alex Smith, whose numbers didn't look horrible, necessarily, but on the eye test Smith did not look good. Of course, Smith is a great story, having come back from a leg injury that threatened his life, to improbably playing another snap in the NFL again.
The great story aside, Smith just isn't anywhere near the same quarterback he was pre-injury. His game always had a run (or at least an escapability) element to it, which is now gone. He's now solely a pocket passer, a style that does not accentuate his best attributes. The Football Team has already said that Smith will start going forward, with Dwayne Haskins going from the No. 3 to the No. 2, which leads me to conclude that the coaching staff really, really doesn't like Haskins.
Last week: 12 📈


10) Giants (2-7): The Giants should lobby the NFL to let them play the Football Team every week.
| | | | |
| --- | --- | --- | --- |
| Since 2017 | Record | Point differential | Turnover differential |
| Giants vs. Football Team | 6-2 (.750) | +46 | +9 |
| Giants vs. everyone else | 8-41 (.163) | -392 | -32 |

Last week: 13 📈

9) 49ers (4-5): The parallels between the 2020 49ers and the 2018 Eagles are starting to build. They have real concerns about the health and ability of their quarterback, questions about their medical and training staff are being asked with so many players out, and they're without their third-round pick next year.
Advertisement
The big difference here is that one team blew a lead in the Super Bowl, and one didn't.
Last week: 8 📉

8) Eagles (3-4-1): On their week off, the Eagles saw the Football Team go down, the Cowboys lose another game, and the Giants help ruin their draft position. They now have a commanding lead in the NFC East, lol:
| | | | |
| --- | --- | --- | --- |
| NFC East | Record | Division | GB |
| Eagles | 3-4-1 | 2-1 | – |
| Football Team | 2-6 | 2-2 | 1.5 |
| Giants | 2-7 | 2-2 | 2 |
| Cowboys | 2-7 | 1-2 | 1.5 |
In games played outside of the division, the NFC East's teams are now 2-17-1 (.125). If the Eagles can win just two more games this season, then one of the other teams in the division will have to find a way to at least go .500 or better the rest of the way to beat them out.
Does anyone see any of these other three teams winning four more games?
Last week: 9 📈

7) Bears (5-4): Three weeks ago, the Bears were 5-1 and looking like they would easily claim a playoff berth, even if they didn't exactly look like a good football team. They're now 5-4, and they're 2.5-point home dogs to a 3-5 team (the Vikings) Week 10.
We all love Nick Foles, right? Great guy. Cute daughter. Super Bowl hero. Etc. etc. Buuuuuut, he's not the answer as a regular starter in the NFL, and never really has been. In Chicago, there are calls to bench him and go back to Mitch freaking Trubisky, and they're probably not wrong.
Last week 7

6) Rams (5-3): The Rams' next two opponents are the Seahawks at home, followed by a road game in Tampa. If they can win one of those, they'll be in good shape to at least get back to the playoffs this season. However, this is a team that feels like their ceiling will always be capped by a game manager quarterback.
Last week: 6

5) Buccaneers (6-3): Sunday night was a massacre:
| | | |
| --- | --- | --- |
| SNF | Saints | Bucs |
| Points | 38 | 3 |
| Yards | 420 | 194 |
| First downs | 27 | 13 |
| T.O.P | 40:04 | 19:56 |
Also, they kicked a pathetic 48-yard FG down 38 with under 6 minutes to go, lol.
Last week: 3 📉

4) Cardinals (5-3): You know what? This may sound like an odd sentence, but there's no shame in losing to the Miami Dolphins! If you're a glass half full type, or if you're looking big picture or whatever, I would come away from the Cards-Dolphins game encouraged by how good Kyler Murray is. They have a ways to go in some spots on their roster, but they're going to get some playoff experience this year, with a chance to make a run, and they're set for a decade-plus at quarterback.
Last week: 2 📉

3) Saints (6-2): Just when you think Drew Brees might be in serious decline, he goes 26 of 32 for 222 yards, 4 TDs, no INTs against a top 5 defense. Surely, there's some decline, but we're entering the part of the season (typically around the beginning of November) where Brees starts warming up, and lighting teams up.
Last week: 5 📈

2) Packers (6-2): Concerns about the Packers' inability to stop the run remain, and that could be their Achilles heal in January, but I'll say this for them — they do at least respond to losses. Since last season, the Packers are 5-0 after losses, and they've won their next game each time by at least two scores, with a point differential of +85.
Last week: 4 📈

1) Seahawks (6-2): The Seahawks would be the fourth-best team in the AFC, at best, behind at least the Chiefs, Steelers, and Ravens. The NFC East has been a punchline all season long, but really, the NFC as a whole just isn't very good from top to bottom. There's likely going to be a team that goes 12-4 that gets a 1 seed this year. If so, that hasn't happened in the NFC since 2014, and has only happened once in the last decade.
Last week: 1
This content and the links provided are sponsored by thelines.com and playpennsylvania.com, PhillyVoice.com's Official 2020/2021 Betting Odds Partner, independently created by PhillyVoice.
---
Follow Jimmy & PhillyVoice on Twitter: @JimmyKempski | @thePhillyVoice
Like us on Facebook: PhillyVoice Sports
Add Jimmy's RSS feed to your feed reader